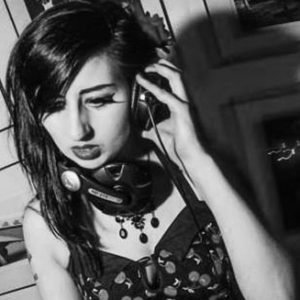 Gem Precious
What got you into DJing?
I used to run a classic rock club night called 'Thunderstruck' and I ended up becoming the resident DJ because I had a very specific idea of the tracks I wanted to hear.
How many tattoos do they have/What are they of?/Which was the most painful?
I have three – a rose on my left upper arm and a blue diamond 'gem' and the word 'precious' on my right upper arm. The pain really isn't as bad as you think it's going to be. Plus tattoos are addictive, I'm planning more soon!
Guiltiest Musical Pleasure?
Whitesnake – Is This Love
Favourite item of clothing?
My black patent leather Burberry trench. I used to work as a fabric buyer for Burberry and bought it in a sample sale so it's a true one-off piece.
Top 5 Albums?
The Rolling Stones – 'Beggars Banquet'
Tiga – 'Ciao'
Deap Vally – 'Sistrionix'
Black Sabbath – 'Paranoid'
Grimes – 'Visions'
Twitter:
gem_precious_dj