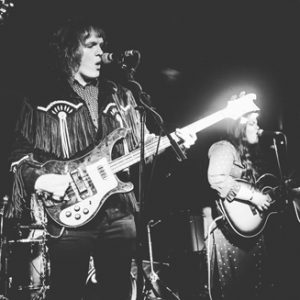 Joel Phillips
Biggest Influence?
A mixture of Nick Cave, Mick Fleetwood & Richard Ashcroft!
Favourite artist?
Fleetwood Mac
Top 5 Albums?
Fleetwood Mac – Rumors, Thin Lizzy – Live & Dangerous, Arctic Monkeys – AM , Richard Ashcroft – Keys To The World, The Black Keys – Brothers.
What got you into DJing?
Playing in bands, started out by getting roped into playing a few tunes after our sets!
Favourite item of clothing?
Leopard print trousers.
Favourite movie soundtrack?
Django Unchained.
Most Embarrassing Moment?
Laptop crashing mid set and 1000's of people chanting WANKER at me!
Favourite Propaganda?
SHEFFIELD!!! 0114!