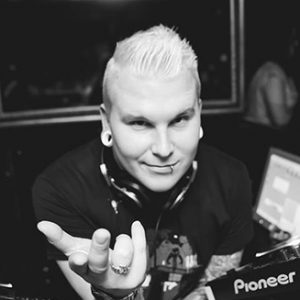 Louis 42
Favourite Artist?
Fox Stevenson
Biggest Influence:
My best friends, without their constant negativity and derogatory statements regarding my lack of talent, I don't think I'd ever try and better myself to shut them up.
Top 5 Albums:
Pendulum – Hold Your Colour
+44 – When Your Heart Stops Beating
Yellowcard – Ocean Avenue
Madeon – The City
Fox Stevenson – Throwdown
Standard Post-Gig Food? Either a Subway or a pizza, usually devoured in the hotel room in front of Netflix and a beer.
Most Embarrassing Moment?
Having a pre-gig shower at the hotel, walking out of the bathroom entirely naked and having the other DJ stroll into the hotel room right as I was facing the door. That was definitely in my top 5 best first impressions.
Favourite Propaganda Moment?
Walking out on to the stage in the O2 ABC in Glasgow for the first time and realising just how huge it was, then seeing it fill up with a few thousand happy, cheering people.