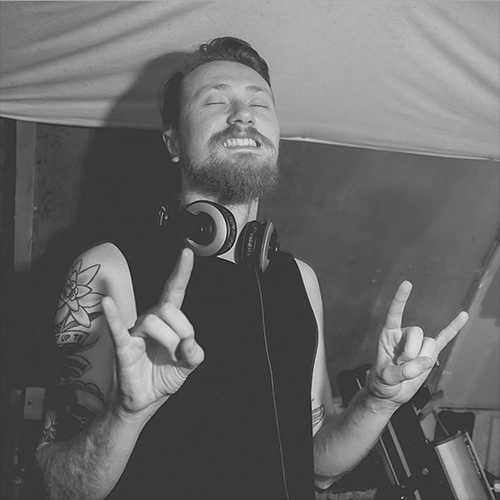 CHADDERS
Biggest Influence and Favourite Propaganda Moment?
Has to be taking to the main stage at 2000 Trees Festival 2018! I absolutely love that festival, and being given the chance to DJ on the main stage for the silent disco on behalf of Propaganda was a dream come true.
What got you into DJing?
I started handing out flyers for Propaganda in my second year of Uni back in the summer of 2010, watching the DJs at the time have so much energy and confidence made me feel like I was watching bands play every week. It really inspired me to push my confidence boundaries to get up the stage and join them. I've now been DJing for nearly 7 years!
Favourite movie soundtrack?
I do love the Pirates of the Caribbean soundtrack a lot, however for me The Greatest Showman completely tops it. Absolute non-stop bangers all the way through it.
Favourite Festival?
Has to be Download Festival. It's no secret that I love anything from pop punk to metal, so when I first went to Download I fell in love with the amazing community it has as well as a lineup every year filled with only the biggest, best and legendary rock bands from across the globe.
Favourite Propaganda?
Bristol. It's the spiritual home of Propaganda, nothing can beat it.