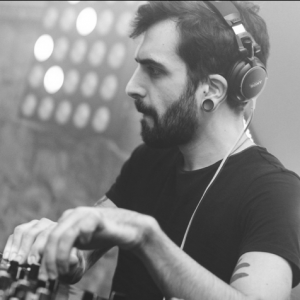 DJ Bgolls
Biggest Influence?
DJs Buba and Fl3shDisco (both from Rio/Brazil)
Favourite Artist?
The Cure
Favourite Propaganda Moment?
The launch of Propaganda Rio in Brazil… when I saw the room packed with people singing and shouting to every single song we played that night.
Top 5 Albums?
The Cure – Disintegration
The National – Boxer
The Killers – Hot Fuss
Death Cab For Cutie – Plans
Damien Rice – O
What got you into DJing?
Since I was a kid I used to carefully choose the tunes for my birthday parties, recording K7 tapes with these amazing playlists. When I turned 18 in 2007 a friend of mine invited me to DJ at one of the most important indie nights in Brazil. From that day on, DJing became my passion.
Favourite Propaganda?
My first Propaganda in Norwich!