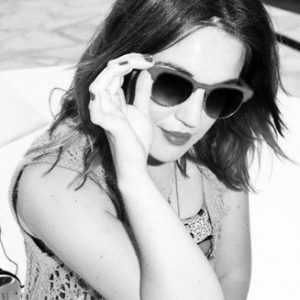 Gabby Sanderson
What got you into DJing?
I was hosting a weekly radio show and a promoter got in touch and asked me to DJ as he loved the song choices from the program. I agreed and then thought, crap, now I'd better learn how to play!
Favourite Artist?
Foo Fighters, Muse, Jack White, Queens of the Stoneage
Favourite Propaganda Moment?
NYE playing with DJ Dan at Shepherds Bush Empire was pretty special. I'd never DJed with a circus on stage before! And that was before Russell Kane came on…
Favourite item of clothing?
The Onesie, obvs!
Favourite Propaganda?
Oooh that's a toughie, and with over 20 I haven't played them all… yet. I like the intimacy of the Cheltenham and Cambridge venues but I always have the best craic at Propaganda Sheffield.
Twitter:
@radiogabby