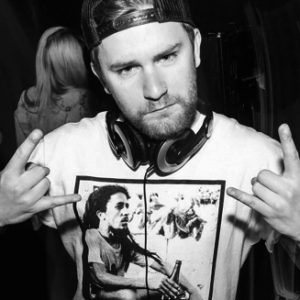 Paul Gaul
Favorite artist?
Blink-182
Favorite Propaganda moment?
Having the opportunity to DJ & headline the lake stage at latitude in front of a few thousand people, making the crowd sit down during the intro to House of Pain's 'jump around' and getting them all to jump when the song kicked in. It was awesome!
Favorite Movie Soundtrack?
Matilda
Favorite Propaganda?
Leeds Leeds Leeds!
Top 5 albums?
1) Dude Ranch – Blink-182
2) Slim Shady LP – Eminem
3) Nevermind – Nirvana
4) Portamento by The Drums
5) The 1975 – The 1975

Standard post gig food?
Chilli Sauce or Curry Sauce on chips