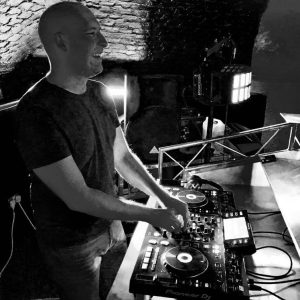 Shaun Shine
Favourite Artist?
Oasis
Favourite Propaganda Moment?
Meeting The Libertines at Propaganda in Sheffield was a real fan boy moment. What a band! And, seriosly, those guys can drink!
Top 5 Albums?
1) Oasis "Definitely Maybe"
2) The Stone Roses "The Stone Roses"
3) Arctic Monkeys "What Ever People Say I Am… That's What I'm Not"
4) Arcade Fire "Funeral"
5) The Strokes "Is This It?"
What got you into DJing?
I was always the kid at school that had the biggest collections of music, and playing them at parties was just a natural progression.
Favourite item of clothing?
My All Saints leather jacket. It's colossal!
Favourite movie soundtrack?
Pulp Fiction – it's the greatest film ever made, in my opinion.