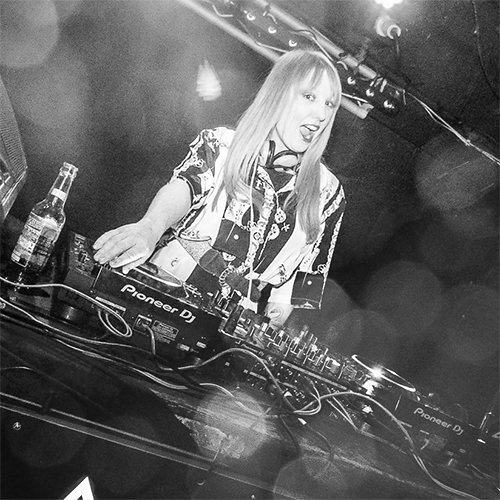 Tor Da Force
Biggest Influence and Favourite Artist?
Deborah Harry (the lead singer from Blondie). She's my idol, a women being so powerful in the world of Rock'n'Roll.
Favourite Propaganda Moment?
Getting everyone to show their love with a huge crowd hug, which ended up with me falling off the stage with all da love!
Guiltiest Musical Pleasure?
I don't believe in them! Don't ever be ashamed of a tune!
What got you into DJing?
I collect 7″ vinyl and started playing at house parties about 9 years ago. I then used to go to some of the biggest Indie Club nights around and harass the DJ's to play songs, until they told me to go learn, so i did!
Favourite item of clothing?
The Beloved band Tshirt.